Dedicated to the production of exceptional custom surfboards.
With a passion for the art of surfing, Jordan's mission is to deliver high-quality boards that enhance the surfing experience of his customers. Through meticulous craftsmanship, innovative designs, and the use of premium materials, he strives to create surfboards that are tailored to meet the unique needs and preferences of every surfer.
Having grown up in Mount Maunganui, New Zealand, Jordan started surfing at an early age, both recreationally and competitively. In 2014, he began shaping boards with his friend, Will, in a backyard shaping bay under the brand
'Soft Carpet'.

After pursuing surfboard shaping for a few years, Jordan remained dedicated to the craft. To gain knowledge, technique, and experience, he worked with board builders in New Zealand and Australia. In 2016, he opened the first Griffin Surfboards factory behind the local surf shop in his hometown.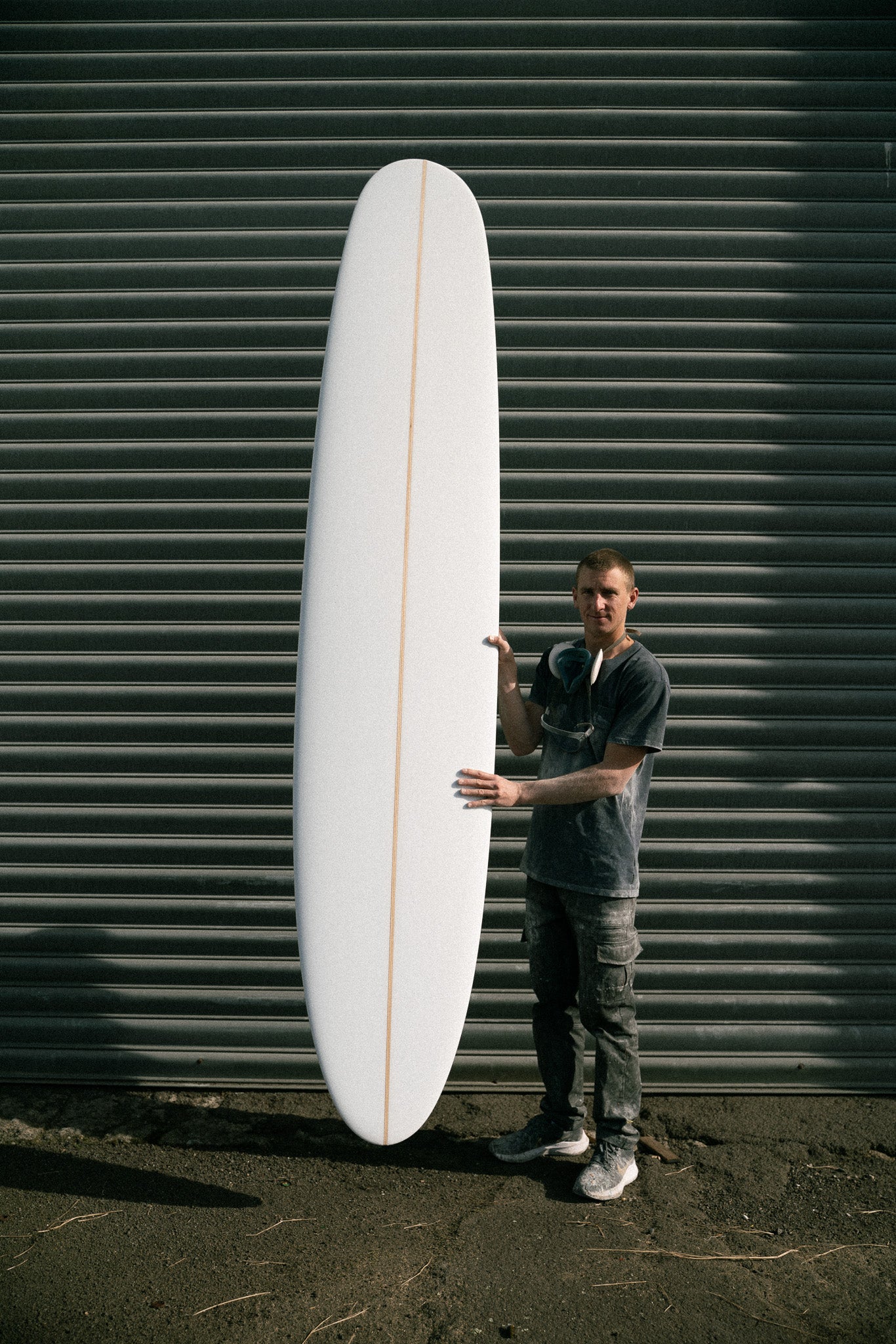 Drawing inspiration from traditional surfboard designs, Griffin Surfboards integrates modern features into each of their creations. By combining the timeless elegance of traditional lines with innovative elements, they produce surfboards that are not only visually appealing but also optimised for superior performance in the water.


Custom Surfboards
We understand that every surfer is unique, with their own style and preferences. With a firm commitment to local production we build our surfboard models, allowing surfers to personalise their board to suit their individual needs. Whether it's the choice of materials, the dimensions, or the artwork, Griffin Surfboards strives to create a surfboard that is a true reflection of the surfer's personality and style.